We provide Improved product quality, Increased Productivity, Reduced downtime which user is looking for.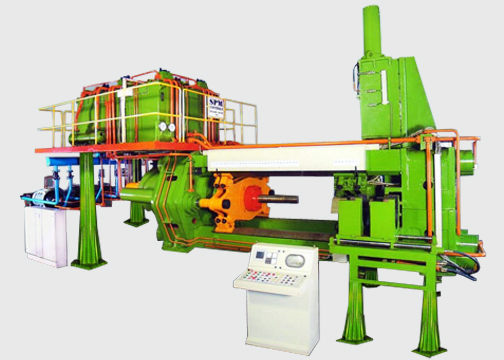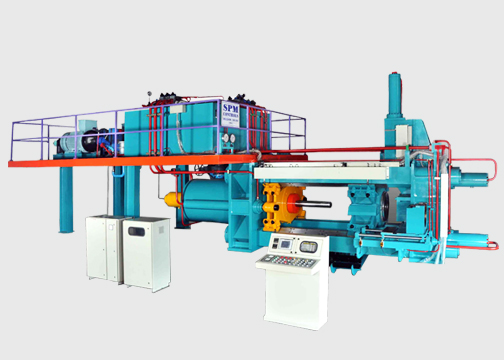 Special Features For Aluminium Extrusion Presses :
The press construction is Four Pre Stretched tie rods Pre-Compressed Columns.
Guides Fitted with phosphor bronze wear plates. Adjustable X guides are provided For container and moving frame for easy and precise alignments. Which slide on Precisely machined Hardened plates fixed on the columns.
For Aluminium Extrusion Press Cassette type two station die slide for loading easy changing of die tool set at one side.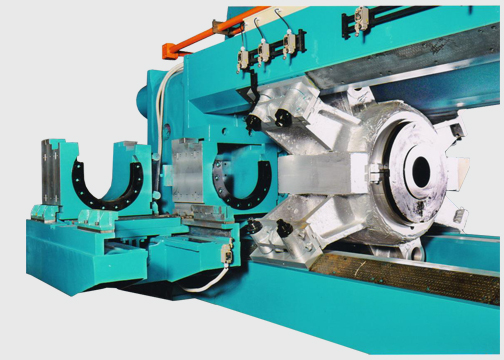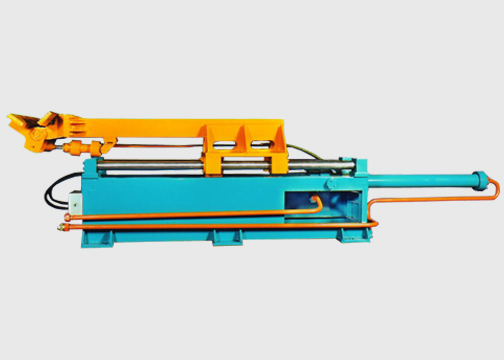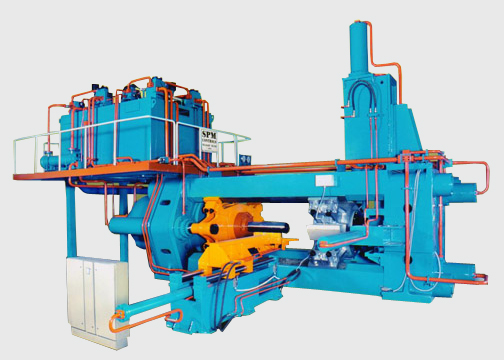 Hydraulic Operated billet loader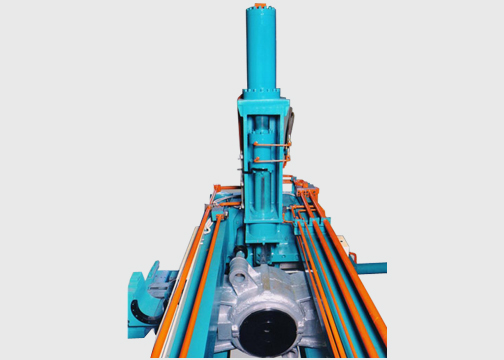 Shear blade is guided with cylindrical adaptor throughout its stroke in sturdy shear frame.
Complete solution for Aluminium Extrusion Press Line Industry :
Furnace
Tilting type Oil / Gas fired melting furnace
Hot Top Casting for logs
Single / Double Puller
Rough Cutting Saw
Hot Log Shear
Complete Extrusion Section Handling Line
Belt Conveyor Systems
Stretcher
Container
Stem with fixed Dummy
Stem and Container sleeve are made of heat treated hot working tool Steel AISI H13, Container jacket is made out of nickel-chromium Molybdenum alloy steel.